Counselling and Therapy for Anxiety
We can all feel nervous or anxious in some situations, meeting new people, starting a new job or project, having to speak in public. However sometimes the feelings of anxiety can be greater than usual or become overwhelming. If this is what you experience then you may find counselling helpful.

The sorts of anxiety I offer help for:


worry about performance

fear of failing

shyness and social anxiety

worrying about what people think of you

panic attacks

fear of going out or fear of certain places or situtations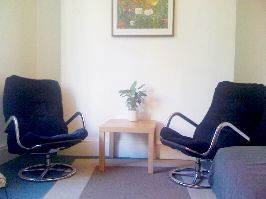 If you would like an initial chat to see how counselling and therapy for anxiety may help you, then do get in touch below or call 07514 067595.

If you decide you would like to come for counselling then sessions cost £50 an hour.




©2023 W1 Counselling is powered by WebHealer
Cookies are set by this site. To decline them or find out more visit our
cookie page